Aafat! - Naezy first rap lyrics - Naezy The Baa Lyrics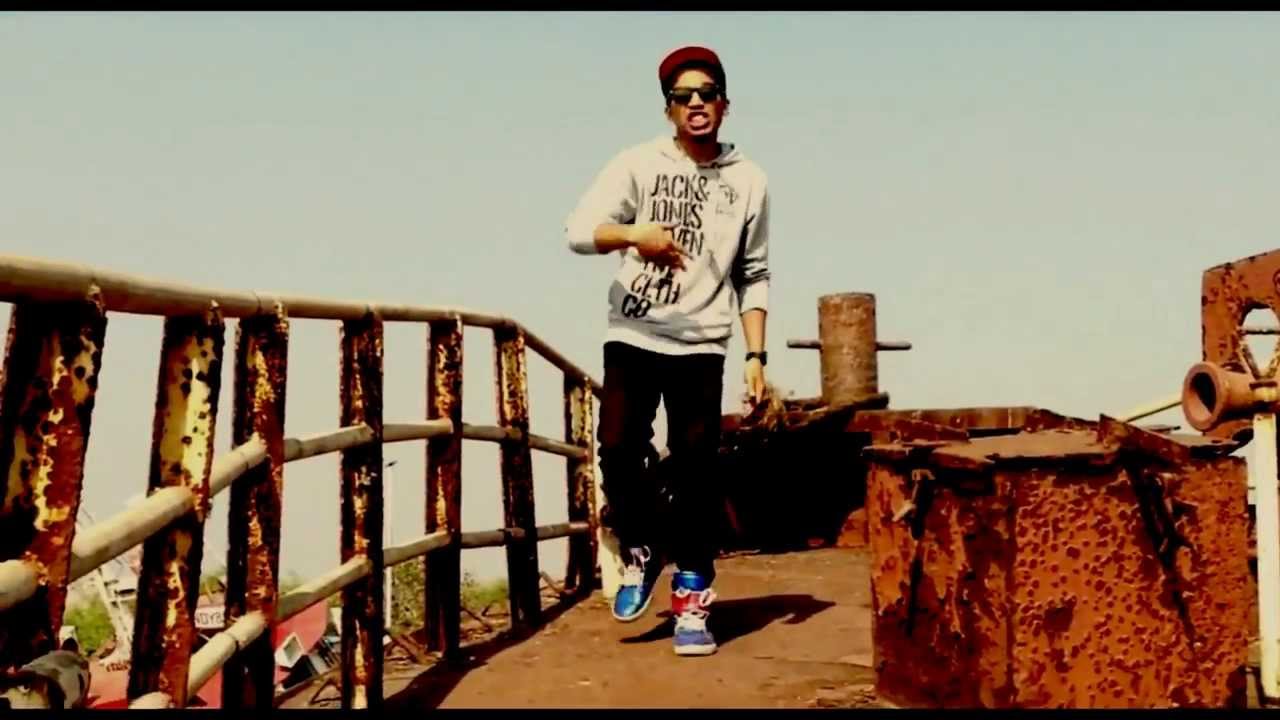 | | |
| --- | --- |
| Singer | Naezy The Baa |
| Singer | Naezy |
| Music | Naezy |
| Song Writer | Naezy |
Paidaa hua pala bada hateli ilaake me,
yaha sabko karni thi pateli har naake pe,
Sab se hatkar, Sab se qattar, muh khola toh sar par patthar!
Sabse khatarnaak, Bombay 70!
Log yaha ke alag alag shauk paale,
koi laale cricket me khoob shot maare!
Koi saale fukat me hi note kamaale,
koi kaale dhande waale, koi paale dhande kaale,
koi jeena Daan pe jiye, koi seena taan k jiye! , koi pehchaan se jiye, Koi jeena shaan se jiye, koi Sach Ko jaan k bhi jhooti baate maan k jiye! Lekin Aise bande chuninda, Jo zinda hai, apne Aatmasammaan k liye!
aur mai unme se ek
mujhe dekh
mera naam Naved Shaikh
na lagaam na koi break
sacchi baatien niyyat nek
Kaala chashma, hoodie, peeche bag, neeche scooty,
baatu hari jadi booty!
mujhe dekh kar par, tu...
kyu jala tu
kyu bhala
le aaj meri dio tu chala, jaa khush reh!
tujhe kya pata meri kya kala
teri kya salah mai loo?
mujhe hai pata teri har salah
tujhe ye salah mai doo!
door rakh mashavre!!
muhje jo karna wo karna hai,
aafat aaye toh ladna hai,
isse aage toh badna hai,
k.t lage toh padna hai,
karle tujhko jo karna hai,
warna ye zindagi bhot chhoti si hai chhote!
meri kahani, anjaani, deewaani si,
begani si, ye shaatir shaani si baatien
sab raatien kab kaate, kam so k, kam khaake,
hum mauke par jaage, likhe rap!
phir chauke bhi maare
humne chhakke bhi maare, hum rapping k baare me pakke bimaar hai, dum sutte k maare nikle toh balgham thukke kam rukke, dum hukke k maare, kam kacche dimaag hai, hum pakke bimaar hai!
kitne potto rasto par laakar mukke bhi maare, bam lukkhe ye aare, aakar humko samjhaare, jo khud toh laachar hai, jo lucche bekaar hai, jo tuchche chamaar hai!
jo kuch nahi kama rahe, jo sab kuch gava rahe hai..
bhai kya leve inse raai jo khud hi gavaar hai!
jinki har din hi chhutti hai,
aakhon par pehni patti hai,
kadwi asliyat toh ye hai,
inki zindagi tatti hai!
chutiyapanti ki had ki hai,
sacchi haqeeqat mai bolu,
meri zindagi acchi hai,
thode bando par satki hai,
mere bande sab khatri hai,
meri bandagi asli hai,
panga lena nahi tu mujhse,
warna danda aur pasli hai!!!
haaaaa!!!!!
Ye kis prakaar ki basti hai??
Cheeze yaha par mehengi,
Baatien yaha par sasti hai,
Lootere yaha k mantri,
Arey duniya hum par hasti hai!
Kuch karo, nahi aap karo, nahi aap karo nahi tum!
Ye kare k wo kare nahi Mai karu nahi tum?? bas is sawaal me ho Gaya
humara ghoom kis bawaal me kho Gaya desh humara? dhoond, aakhien moond, usko khol, sabko Bol, jaake dhoond!
Mujhko kya.. Mai beparwah Mai wo kar raha Jo dil chaara!!
Tujhko kya Mai Jo kar raha mujhko bhaara, dil Ko pyaara,
Kuch tavfa hai jo Allah,
Ne mujh par saupa hai yaara!
Funkaar ki maani toh jaano!
Phir dekho Mai Funkaara!
Lekin mere sar par zimmedaari ,
Ghar par akela Mai ladka ,
Baaki Sab hai naari,
Mere waalid ki Dubai me naukri,
Hai sarkaari,
Umeedien ka pul baanda hai,
Dubai se Mumbai tak!!
Mujh par hai aabhaari..!
Baatien kar Liya saari..!
Sach me kuch toh karna hai..!!
Bsc ki maaki aankh..!!!
Mujhko rapping karna..!!!!!!
Khud k hi bal booote par mujhko
aage Badna, nahi rukna hai bas chalna hai,
ab Badna hai ab ladna hai..!
Talve kate toh ghutna hai..!
Sir bhi kate nahi jhukna hai ..!!
Ilam ki daulat loot na hai..!!
Qalam se shaurat loot na hai ..!
Ncube aur Naved ko ladna hai..!
Ye in Dono Ko hi karna hai..!!
Baaki dogli public me hai way nai dum, phuski bam!
Phuk phuk cchhik phuski bam
Phuk phuk chhik phuski bam
Haha! You know what I mean?
Tum mere saath khelo
Hum tere saath khelenge
Tum humko aaj pelo
Kal tumko paanch pelenge!
Hum sab ek saath dhakelenge!
Maar k jaan hum lelenge!
Kuch samajh raha hai kya bhai?
K English me bolu?
Alright then listen up,
This is Naezy baby!
I'm walking with a hockey ,
With a knife tucked in my pocket,
I'm raw and I'm mocking ,
All These rappers who are copying,
I'm Dropping all the rapping,
With proper hip hopping,
These rappers just bragging,
About swagging and doping,
I'm hoping I'm different,
From your thing, far better
Than your thing, I'm unloading all the burden from my head and I'm ill, with this schizophrenics baby Naezy see, how it feels, was on tonics now on pills!
I take a chill pill with Neykhil,
Each format we spill till we kill!
Each project We thrill till we fill!
The expectations. Experts stating
That "I'm best at making making raps
And I'm just honest with my multiple skill!"
This is not to prove that I can also rap in English,
But this is to the people who fall so whack in English!
Who think that real hip hop is only slapping English! Though we bad in English, still we rap in English!
Stop judging us you fools!
You're not our teacher!
We are not amateur!
We have got the features!
Ill mind sick creatures!
In rap we express ourselves!!
We rap what we actually feel,
And the language doesn't really matter!
Does it matter? No! It doesn't!